Company Logo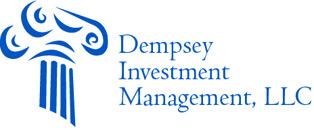 Disclaimer
Dempsey Investment Management LLC is a Fee-Only® investment advisory firm registered with the SEC. Services represented in this web site are for prospective clients living with the United States of America only and is not intented to be used as a solicitation for business for residents of any other country.
1233 Shelburne Rd., Suite 410
South Burlington, VT 05403
United States
Company Description
We are dedicated to providing investment management and strategic wealth planning that is right for you. Simply put, we strive to be our client's trusted advisor.